September 29
Miranda July's charity shop and more!
Artist, (well polymath, but I'll keep my fan girl murmurings to a dull roar) Miranda July has set up a multi denominational faith charity shop on the third floor of everyone's favourite London department store, Selfridges, with Artangel. The installed shop is an incongruous, but reassuringly familiar sight for we Brits, even amongst the rows of Vetements, Sex Skateboards, limited edition North Face and other zeitgesty brands…
The charity shop is an institution in Britain, as a student it was an abundant resource for Penguin paperbacks, 80s ball gowns, double breasted pin stripe suits, corduroy, berets, pop singles on 7inch, shell-covered jewellery boxes and other knick-knackery…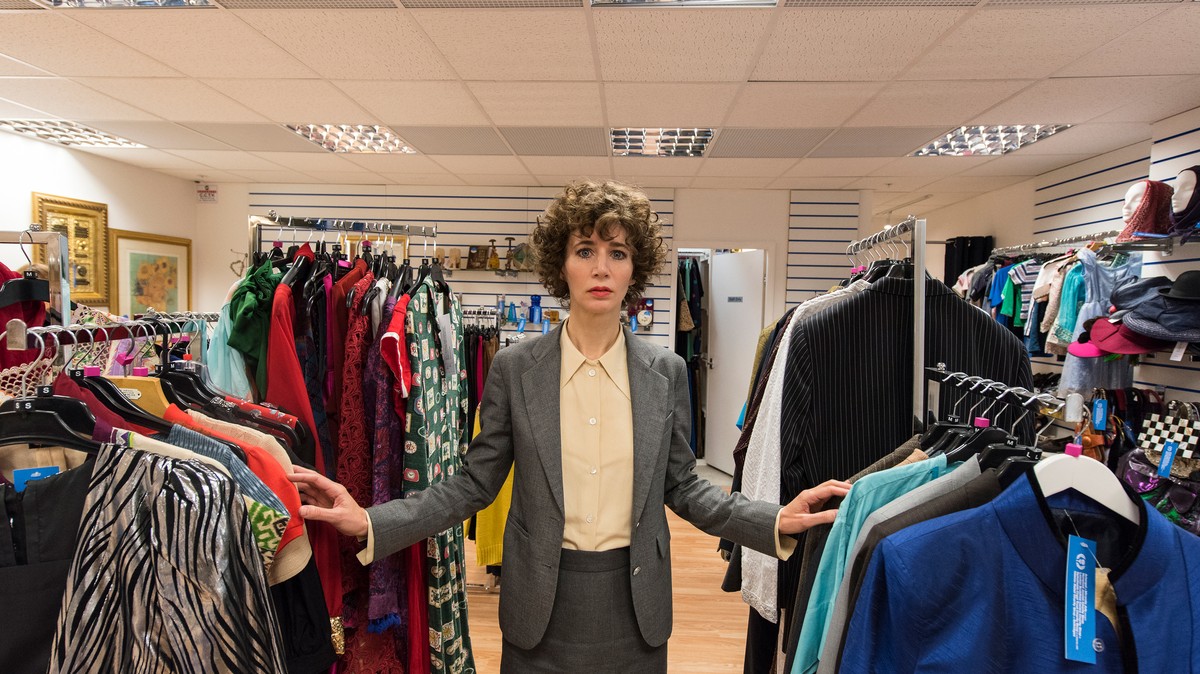 July's store comes complete with strip lighting, plastic wood parquet flooring and a random jumble of bric-a-brac, clothing, books and homewares, though lacking that evocative mothball smell that I assume can only be accumulated over years of slow, almost imperceptible, decay. This humble shop though, is container for powerful ideas.
Four faiths together in one space and loving the experience. All the staff are volunteers who work for the four charity shops selected for the project: Norwood Jewish Charity Shop, London Buddhist Centre Charity Shop & Spitalfields Crypt Trust Charity Shop in solidarity with Islamic Relief Charity Shop. The women volunteering quickly found their common ground, says Lesley, one of the volunteers that's from the Norwood Jewish charity shop. 'All the problems are man-made,' she comments. We talk about President Trump and North Korea's Kim Jong-un as living proof that male megalomaniacs with nukes and not much else under the hood - have a lot to answer for – and it's little to do with religion.



Back to July's polymathic abilities, from the feature film, Me You And Everyone We Know, in which July stars to her 2015 novel The First Bad Man that puts us into the complicated, rather OCD but endearing life of the protagonist, Cheryl, who's still trying to work it all out...
"I drove to the doctor's office as if I was starring in a movie ­Phillip was watching—windows down, hair blowing, just one hand on the wheel. When I stopped at red lights, I kept my eyes mysteriously forward. Who is she? people might have been ­wondering. Who is that middle-aged woman in the blue Honda? I strolled through the parking garage and into the elevator, pressing 12 with a casual, fun-loving finger. The kind of finger that was up for anything. Once the doors had closed, I checked myself in the mirrored ceiling and practiced how my face would go if Phillip was in the waiting room. Surprised but not overly surprised, and he wouldn't be on the ceiling so my neck wouldn't be craning up like that. All the way down the hall I did the face. Oh! Oh, hi! There was the door." (The First Bad Man, Chapter 1). 
Or Joanie 4 Jackie (aka Big Miss Moviola) an underground film network for girls and women that July started in 1995 and over 7 years compiled the work of over 200 filmmakers, distributed through 22 compilation tapes. "For more than ten years women sent their movies to Joanie 4 Jackie and received a "Chainletter" tape in return — their movie compiled with nine others. In a pre-YouTube world, this was one-way women could see each other's work and know they weren't alone.  The project inspired girls to make movies for the first time, circulated work by seasoned artists and connected women across the country. Joanie 4 Jackie exhibited movies all over the world, from punk clubs to the Museum of Modern Art." It says of the project on mirandajuly.com. In January 2017, The Getty Research Institute announced the acquisition of the complete archives and the website joanie4jackie.com was also launched. 




Learning to Love You More is the antithesis of art from an ivory tower. A participatory project it was both a web site and series of non-web presentations where July and Harrell Fletcher set assignments for the general public to respond to and the results became the content. Things like, Assignment #69 Climb to the top of a tree and take a picture of the view or Assignment #1 Make a child's outfit in an adult size, even Assignment #38 Act out someone else's argument. 



For me, Miranda July's explores the crevices of the human condition. An emotive journey that's rooted in the everyday. There might be joy but also, equally, melancholy, loss, frustration, confusion, ecstasy even nostalgia. Her work touches upon some intimate and uncomfortable places within the our collective psyches but it's here - where we might begin to find out a little more about ourselves. 
Miranda July's interfaith charity shop is open until 22 October on the third floor of Selfridges, 400 Oxford Street, London W1A 1AB.